Solution how use Market System and Off-Trade!
Market system allow to trade your items for:
- Zen
- WcoinC
- Jewel of Bless
- Jewel of Soul
- Jewel of Chaos
System work only on sub PvP!
Map: Devias in safe zone!
How use this system?
1. Open inventory and click to: Open personal store.

2. Next time must move item who you can sell to Personal Store example: Jewel of Full
and enter selling price: example 100. Click OK. Change your shop name.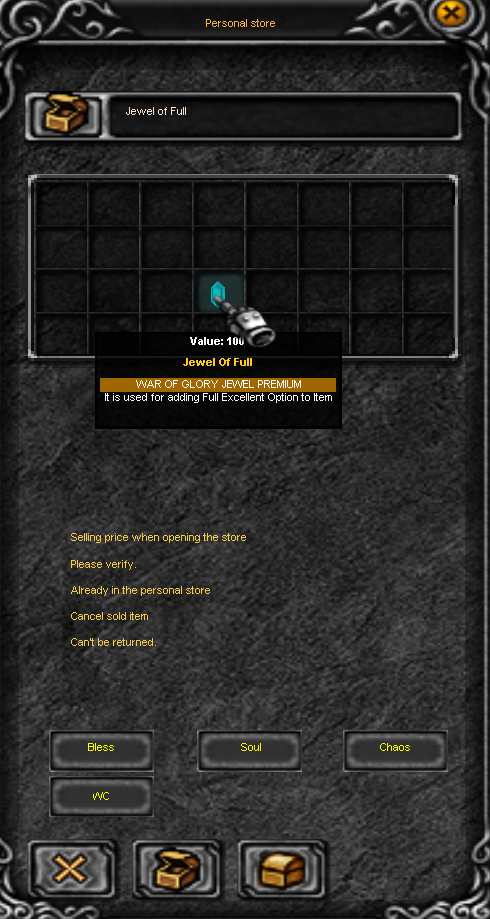 3. Next time must choose for what you can sell: click Bless or Soul or Chaos or WC (WcoinC).
4. Your shop is opened! When you can use OFF-TRADE System click Button OFF STORE
(you get disconnect, but your character and shop stay in game).